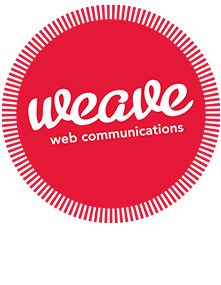 Weave

Weave are a web communications company based in Brunswick East, a vibrant inner suburb of Melbourne.

Through this experience, Weave noticed how hard it is to find Australian web companies that specialise in strategy and content - two of the most important elements of a successful website. Weave Web Communications was created to fill this gap.
Australian Web Awards 2012: Finalist, Best Accessibility category.
Services: Services: Branding, illustration, marketing colateral, presentation templates, email marketing templates and website design.