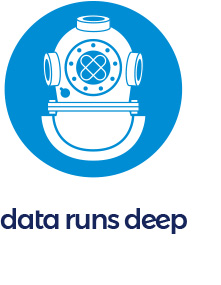 Data Runs Deep

Data Runs Deep is all about chasing the spark. This is achieved with a world-class mix of strategy, implementation & analysis backed up by training and mentorship.

Data Runs Deep love to help people to the point where they can see the insight behind the numbers, when they can see how data helps them paint a picture.
Services: Branding and identity, style guide, illustration, information architecture, MS office templates and presentation design, t-shirt design, sticker design, stubby holder design, custom slack avatars.